UGL-NSM to support Navy's Landing Helicopter Dock fleet
in Dept of Defence News by ANZDD 0 Reviews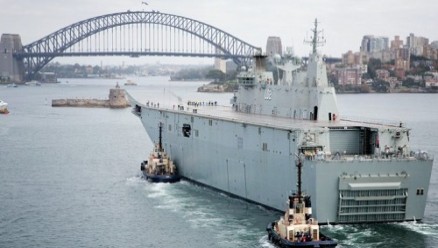 CIMIC Group company UGL, as part of the Naval Ship Management joint venture, has secured an asset management program agreement for up to 15 years to support the Royal Australian Navy's Landing Helicopter Dock and Landing Craft vessels. Naval Ship Management has been appointed as Asset Steward of the 14 vessels, in a program ...
Read More
UK looks to CEAFAR for Navy
in Dept of Defence News by ANZDD 0 Reviews
The Minister for Defence Industry, Christopher Pyne today welcomed the announcement that the British Government will look at the feasibility of fitting cutting-edge Australian radar on future British warships. The announcement made by the Under Secretary of State for Defence Procurement, Harriett Baldwin during her visit to Adela...
Read More