Empowering Defence Supply Chains: trade & technical training for talent attraction and retention
Empowering Defence Supply Chains: trade & technical training for talent attraction and retention
by Outsource Institute (AUS) on 27/07/2023 9:33 AM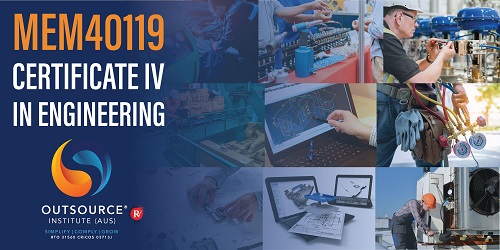 Education for upward socio-economic mobility has always been crucial, but in 2023, the message is clearer than ever: Companies must start reskilling their workforces now to stay competitive in the current landscape. Outsource Institute (AUS), with decades of experience in the education sector, is well-equipped to help businesses access funding options to upskill their employees.
To address skill shortages in Australia, governments are offering various funding options and incentives to minimise shortages, focus on high-demand jobs in critical industries, and increase the number of individuals with formal post-school qualifications.
Two of our clients, Royal Wolf and Queensland Gaskets, have successfully partnered with Outsource Institute (AUS) to take advantage of upskilling opportunities. Brendon from Royal Wolf chose us for flexible delivery, allowing his staff to continue working while upskilling. Carl from Queensland Gaskets invested in training to maintain high-quality standards and empower his workforce with diverse skills.
If you're ready to commit to a better future and explore funding and training opportunities, reach out to our Training and Development Specialists at 1300 136 904.
WHO ARE WE?
Outsource Institute (AUS) specialises in Advanced Trade Training in the Metals and Engineering sector, enhancing workforce and individual trade and technical skills to strengthen both companies and Australia's sovereign capability.
Partnering with industries for over 25 years, we understand the skills needed in the metals and engineering sector and deliver them directly or through partnerships with Weld Australia, Custom Fluid Power, SMC Corporation (Australia) Pty Ltd, Workforce Success, RPR Trades, Diverseco, Solidus IQ and Technoweld.
Our comprehensive solutions include:
Welding
WELDING SUPERVISION TICKET 10, AS 1796-2001 PRESSURE VESSELS AND AS 2214-2004 STRUCTURAL STEEL
WELDING CERTIFICATES TICKETS 1 TO 9 AS 1796-2001
Engineering
MECHANICAL
FABRICATION
INSTRUMENTATION
MAINTENANCE
REFRIGERATION AND AIR CONDITIONING
FLUID POWER
DRAFTING
AUTOMOTIVE ELECTRICAL TECHNOLOGY
MOBILE PLANT TECHNOLOGY
HEAVY COMMERCIAL VEHICLE MECHANICAL TECHNOLOGY
Specialised skill sets
ADVANCED HYDRAULICS
PNEUMATICS
AIR CONDITIONING
Our advanced trade qualifications recognise existing tradespeople's skills, allowing them to advance and be formally recognised within their chosen industry.
Outsource Institute (AUS) is experienced in training advanced trade apprentices, approved for state and federal government funding across multiple states, with pathways into leading universities.
Upskilling examples in Engineering include:
Australian Defence Force: Outsource Institute is currently offering skill-set training to Australian Defence Force personnel. Through this program, this enables these individuals to apply for an Electrical Fitters licence by providing recognition of prior learning for the relevant skill-set. By doing so, Outsource Institute is supporting Defence Force personnel who are looking for career development opportunities or making a smooth transition to civilian life following their service.
ASC Shipbuilding: Presently, we are providing an online delivery of the Advanced Diploma of Engineering and Diploma of Engineering Technical qualifications. These courses aim to enhance participants' skills, enabling them to meet the present and future shipbuilding qualification prerequisites that are pertinent to their job roles.
Allship Engineering: Outsource Institute is currently offering on-site trade training for both new and existing workers. In collaboration with the client, we have tailored a training plan that incorporates the essential competencies. This plan enables the workers to acquire the necessary skills, knowledge, and experience to effectively engage in the ongoing upgrades, maintenance, and repairs within the Defence sector.
Our ISO 9001:2015 certification ensures consistent and improved training and assessment outcomes.
Explore the Certificate IV in Engineering [MEM40119], which enhances key team members' skills, increasing competitiveness and corporate knowledge. This post-trade qualification offers upskilling opportunities in various areas.
Contact our Training and Development Specialists at 1300 136 904 to discuss eligibility for funding and customised proposals. Education is the key to unlocking a better future for businesses and individuals alike.
Comments
LEAVE YOUR COMMENT