News

/

Strategic partnering agreement for SEA 1000 to be signed today
Strategic partnering agreement for SEA 1000 to be signed today
by ANZDD on 10-Feb-2019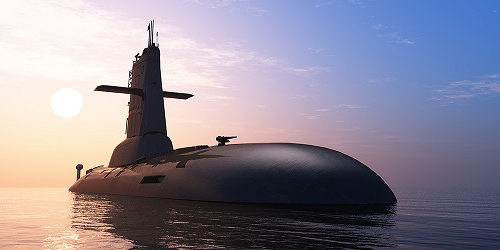 The first of Australia's fleet of 12 new submarines could be battle-ready by 2034, with the government set to sign a key contract with French contractor Naval Group today.
Scott Morrison and Defence Minister Christopher Pyne will meet French Armed Service Minister Florence Parly in Canberra to sign the so-called "strategic partnering agreement'', or SPA, with Naval Group.
The SPA is the head document governing issues such as ownership of intellectual property and warranty lifespans. The clinching of the deal will put an end to the drawn-out, fractious and secretive negotiations that have accompanied the decision to partner with Naval, which in 2016 was awarded the $50 billion contract to design the new subs.
US contractor Lockheed Martin was selected to design and fit the submarine's weapon systems.
There have been consistent reports, denied by the government, that the protracted contract negotiations have set back the project.
Mr Pyne said the signing of the agreement was ''a defining moment'' for Australia.
"The submarines will help protect Australia's security and prosperity for decades to come and also deepen the defence relationship between Australia and France,'' Mr Pyne said.
The minister said the subs, which will be built in the Adelaide shipyards at Osborne, will generate 2800 jobs a year.
The Attack Class submarines — as named by the government — will be a non-nuclear variant of Naval's Shortfin Barracuda sub. It will be built to Australia's conditions, which require subs to travel longer distances and stay submerged for greater periods. The Defence Department has consistently refused to say precisely when the subs will enter service, leaving open the possibility Australia will confront a capability gap as the existing fleet of Collins-class subs are due to be retired from service.
The Defence Department refused to say when the subs would reach their initial operating capability, the point at which a new capability is deemed fit for service. When asked by The Australian, a spokeswoman for the department said the first of the subs would enter service ''in the early 2030s''. However, she indicated the boats would be battle-ready by 2034 saying the first sub would have completed its sea trials by then. "After which the first Future Submarine continues in service,'' she said.
Subsequent sea trial phases will be shorter, the Defence Department spokeswoman said.
Source: The Australian
Comments
LEAVE YOUR COMMENT