News

/

Lockheed Martin and Raytheon to lead accelerated Guided Weapons and Explosive Ordnance Enterprise
Lockheed Martin and Raytheon to lead accelerated Guided Weapons and Explosive Ordnance Enterprise
by ANZDD on 05-Apr-2022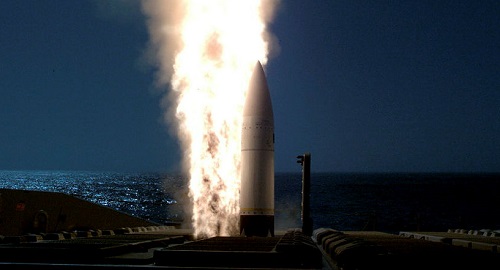 The federal government has selected foreign defence contractors and allocated a supporting role to two genuinely Australian consortia in accelerating the rollout of 'sovereign' guided weapons capabilities.
Minister for defence Peter Dutton announced a $3.5 billion investment in speeding delivery of new missile capabilities for the Royal Australian Air Force and the Royal Australian Navy.
Lockheed Martin-built Joint Air-to-Surface Standoff Missiles (JASSM-ER) and Kongsberg-built Naval Strike Missiles (NSM) will now be delivered by 2024, earlier than previously envisaged and responding to rising international tensions.
JASSM-ERs which have a 900km range will be deployed on FA-18s and F-35 fighter jets while Hobart class destroyers and Anzac class frigates receive NSMs.
Raytheon Australia and Lockheed Martin Australia have further been announced as strategic partners for the Commonwealth government's much anticipated $1 billion sovereign Guided Weapons and Explosive Ordnance Enterprise (GWEO).
Both AMC, a subsidiary of Australian-owned munitions manufacturer NIOA, and SMA which is backed by indigenous companies Electro Optic Systems and Nova Systems, will now 'support' the foreign defence prime contractors.
Both had previously seen themselves as heading up the GWEO with support from multi-national suppliers.
Writing in @AuManufacturing in June, Nova Systems CEO Jim McDowell said:
"A truly sovereign Australian enterprise has:
a majority of Australian shareholders – it is Australian controlled
Australian directors – Australian governed
Headquarters and operations in Australia – creating Australian jobs
Control over discretionary decisions and expenditure with no foreign influence including the raising and allocation of capital, the funding and protection of Intellectual Property, mergers and acquisitions and disposals, R&D – all decisions made in Australia by Australians
And ownership of IP – intellectual property/design authority controlled by Australia."
Minister Dutton said today : "We will be working with them to rapidly increase our ability to maintain and manufacture guided weapons and their components in Australia.
"We know we need to work closely with our partners to bolster our self-reliance and this is another major step in delivering that sovereign capability here in Australia."
But clearly what has been announced is not sovereign by Jim McDowell, former head of BAE Systems Australia and Nova Systems definition.
However today the Australian Missile Corporation welcomed its appointment to the Enterprise Partner Panel for the nation's new guided weapons enterprise.
Nioa CEO Robert Nioa said: "This is the beginning of an exciting opportunity to pioneer a high-tech defence manufacturing sector that will create jobs, drive innovation and build critical sovereign capability.
"The AMC is looking forward to working with our industry partners, combining our extensive capabilities and experience to deliver the best of breed technology to the ADF."
Nova systems issued a similar statement, though it did not actually welcome the decision.
CEO Jim Mcdowell said: "The expertise the SMA brings to the GWEO Enterprise will lead to greater self-reliance for a range of hi-tech guided weapons.
"The Enterprise will bring operational sovereignty to Australia, which in the case of guided
weapons, is about removing the risks of losing access to, or control over these essential
weapon systems."
Source: @auManufacturing
Comments
LEAVE YOUR COMMENT