News

/

LAND 400 Phase 3 industry capability roadshow commences in March
LAND 400 Phase 3 industry capability roadshow commences in March
by ANZDD on 14-Jan-2020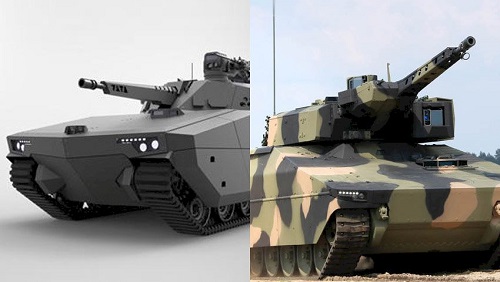 The CDIC has announced an Australian industry capability roadshow for the multibillion-dollar LAND 400 Phase 3 program for the Australian Army throughout March and April.
The Mounted Close Combat Capability (LAND 400 Phase 3) project will replace the current M113 armoured personnel carrier with up to 450 infantry fighting vehicles (IFV) and up to 17 manoeuvre support vehicles.
LAND 400 Phase 3 will provide Australian businesses with the opportunity to help produce and support an advanced world-class IFV for Defence.
Shortlisted tenderers Hanwha Defense Australia and Rheinmetall Defence Australia will participate in a Defence-facilitated joint Australian Industry Capability roadshow in March and April 2020.
The roadshow will provide an opportunity for Australian SMEs interested in winning LAND 400 work to pitch their products and capabilities to Hanwha and Rheinmetall.
The roadshow includes Australian capital cities and selected regional locations including Melbourne, Canberra, Sydney, Brisbane, Townsville, Geelong, Adelaide, Newcastle, Perth, Hobart, Darwin and the Sunshine Coast.
The sequence of roadshows will be announced once demand for each location is identified. This is expected to be by the end of February 2020. Additional regional locations may be added if required.
Following tender close, Defence commenced a three stage tender evaluation process:
Stage One - Initial screening, detailed evaluation, shortlisting (Q1-Q3 2019);
Stage Two - Risk mitigation activity (RMA) with shortlisted tenderers (Q4 2019 - Q4 2021); and
Stage Three - Final evaluation and selection of preferred tenderer (2022).
Stage One of the tender evaluation process has been completed. On 16 September 2019, the government announced that Hanwha Defense Australia and Rheinmetall Defence Australia had been assessed as offering vehicles that are best able to meet Defence's requirements and to deliver a value for money solution, and have been invited to proceed to the next stage of the evaluation.
The next stage of the evaluation process is an RMA that will be conducted over a two-year period. It is designed to allow Defence to work with the shortlisted tenderers to clarify, refine and negotiate their offers and to undertake detailed testing and evaluation of the tendered vehicles.
The RMA will conclude with the two shortlisted tenderers submitting their final offers, which will be the subject of the final evaluation. A decision on the preferred tenderer will be presented to government for consideration in 2022.
LAND 400 Phase 3 is a $10-15 billion Army program that will recapitalise Army's Vietnam-era M113 APC force, with a combination of a tracked IFV and tracked APC.
To be a part of this exciting opportunity, Australian industry is encouraged to access the nomination form at LAND 400 website and provide details in the required fields before submitting their nomination to [email protected].
Nominations close 11.59pm AEDT 14 February 2020.
Source: Defence Media
Comments
LEAVE YOUR COMMENT