News

/

$28 million innovation boost to Australia's defence SMEs
$28 million innovation boost to Australia's defence SMEs
by ANZDD on 19-Aug-2019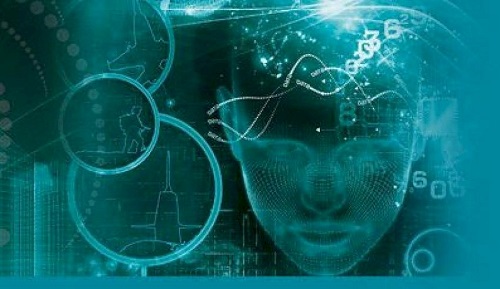 The Federal Government has awarded 15 contracts valued at more than $28 million to Australian small businesses who are developing cutting-edge technologies aimed at providing the Australian Defence Force with a capability edge.
Minister for Defence Industry, the Hon Melissa Price MP, said the Defence Innovation Hub was investing around $640 million in developing innovative technologies.
"This tranche of investments includes initial concept exploration and technology demonstration, through to prototyping and integrated capability demonstration and evaluation," Minister Price said.
"Every time the Defence Innovation Hub invests in a local company, it supports local jobs and gives Australian companies the opportunity to develop world-class capabilities."
One of the major investments includes a $5.8 million contract awarded to Brisbane-based company, EM Solutions, to develop and test a satellite communications system for maritime vessels.
A $5.7 million contract has also been awarded to Adelaide-based company, Inovor Technologies, to deliver a prototype nanosatellite that will enhance space situational awareness. This investment will continue to expand Defence's growing space capability and has potential to contribute to the global space surveillance network.
Victorian based company, Carbon Revolution, has been awarded a $2.4 million contract to develop the world's first light-weight carbon fibre wheels for the Boeing CH-47F Chinook helicopter. If successful, this technology could improve the efficiency and performance of the CH-47F Chinook.
Industry and research organisations can submit innovation proposals through the Defence Innovation Portal at: www.business.gov.au/cdic
Defence Innovation Hub contracts announced today:
| | | |
| --- | --- | --- |
| Organisation | Contract value (GST inclusive) | Description of innovation |
| EM Solutions | $5.8 million | To continue the development of a satellite communications systems for potential deployment in current and future Royal Australian Navy vessels. This projects aims to deliver a prototype communications antenna for testing and demonstration on Navy vessels. |
| Inovor Technologies | $5.7 million | To deliver a prototype nanosatellite that will enhance space situational awareness. This investment will continue to expand Australia's growing space capability and has potential to contribute to supporting the global space surveillance network. |
| SiNAB Pty Ltd | $4.4 million | To develop a prototype Joint Terminal Attack Controller training solution that seeks to enhance the training capability of the Royal Australian Air Force. The training solution aims to improve operational agility by enhancing communications across multiple aircraft. |
| Solinnov Pty Ltd | $2.3 million | To develop a software defined radio system with applications across electronic warfare, communications and sensing domains. This technology has the potential to replace multiple pieces of equipment with one light-weight, portable solution. |
| Carbon Revolution | $2.4 million | To develop the world's first light-weight carbon fibre wheels for the Boeing CH-47F Chinook helicopter. If successful, this technology could improve the efficiency and performance of the CH-47F Chinook. |
| TAE Gas Turbines | $2.1 million | To develop an autonomous software system capable of monitoring the health and performance of M1 Abrams Tank engines. This technology has the potential to deliver efficiencies in vehicle maintenance and availability. |
| EM Solutions Pty Ltd | $1.9 million | To develop a low profile, flat panel antenna system. If successful, this system could increase communication capacity from land, air or sea platforms to satellites. |
| GPSAT Systems Australia Pty Ltd | $1.1 million | To develop GPS jamming and spoofing counter measures. This technology seeks to deliver rapid threat detection and geo-location capabilities. |
| Clearbox Systems Pty Ltd | $831,000 | To develop a standalone software tool for the generation and management of cryptographic keys. This technology could deliver significant operational efficiencies across Defence. |
| Exablaze Pty Ltd | $306,000 | To explore the development of an automated object detection system with the capacity to operate in a range of light based conditions. This technology offers the potential to improve threat detection and surveillance capabilities. |
| QinetiQ Pty Ltd | $280,000 | To develop an alternative electrical power micro-grid solution for deployed forces. If successful, this technology will enhance the efficiency and effectiveness of in-field power generation systems and could be adapted to other power systems such as those on vehicles, ships and aircraft. |
| Macquarie University | $264,000 | To conduct a program definition study examining laser technology which seeks to show how to overcome performance problems of existing lasers and to optimise applications. |
| J3 Seven Pty Ltd | $257,000 | To explore the development of an Unmanned Aerial System prototype capable of detecting, sampling and analysing chemical, biological, radiological, and nuclear substances. If successful, this technology could be used to reduce risks by enhancing the capacity to identify and analyse environmental threats from a safe distance. |
| Techventure Pty Ltd | $229,000 | To develop an alternative small and light arm projectile system that seeks to provide the Australian Army with ammunition that is more accurate and more lethal with a longer effective range. |
| Consunet Pty Ltd | $180,000 | To develop a software capability to enable electromagnetic battle management that integrates existing technologies. |
Source: Defence Media
Comments
LEAVE YOUR COMMENT