News

/

2023 Australian Defence Sales Catalogue applications now open
2023 Australian Defence Sales Catalogue applications now open
by ANZDD on 27-Sep-2022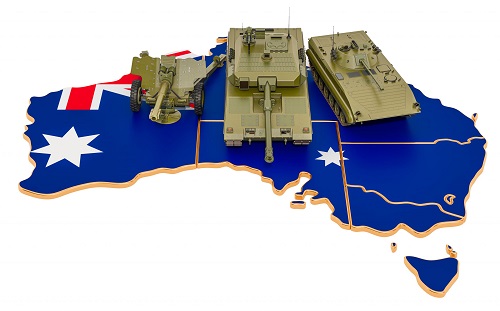 Applications for inclusion in the 2023 edition of the Australian Defence Sales Catalogue are open to Australian defence industry companies.
Minister for Defence Industry, the Hon Pat Conroy MP, is encouraging Australian defence industry businesses to showcase their products and services to the world.
The Australian Defence Sales Catalogue connects Australian businesses with potential customers. Online applications to be included can be lodged via the Australian Defence Export Office (ADEO) portal app.
"Exporting Australia's leading defence technology and capability to the world strengthens our defence industry, which has a key role to play in building our defence capability," Minister Conroy said.
"The Albanese Government is committed to strengthening defence capability to meet the strategic challenges our nation faces now and in the future."
The Catalogue, currently in its sixth edition, showcases export-ready products and services from 226 companies across every state and territory. It is available in hard copy, online and via the Australian Defence Export Office mobile app.
"The Australian Defence Sales Catalogue is a key resource for our Defence Attachés posted overseas, and having it instantly accessible via the app makes it easier to consult with international counterparts about solutions to their defence needs," Minister Conroy said.
Companies can access data from the app to track visits to their website from their catalogue listing, and refer to a comprehensive guide on Commonwealth government support available to defence industry businesses.
Applications close at 23:59 AEDT on 6 November 2022. Information on eligibility criteria and the process for the 2023 edition of the Catalogue can be found on the ADEO app, or the Australian Defence Export Office website: https://www1.defence.gov.au/business-industry/export/australian-defence-export-office
All proposed exports of military and dual use goods will be assessed under Australian export controls legislation to ensure that they do not damage international relations or the security or defence of Australia.
Source: Defence Media
Comments
LEAVE YOUR COMMENT