Design Anthology: designing, developing and manufacturing exceptional products
Design Anthology: designing, developing and manufacturing exceptional products
by Design Anthology Pty Ltd on 16/07/2020 7:36 AM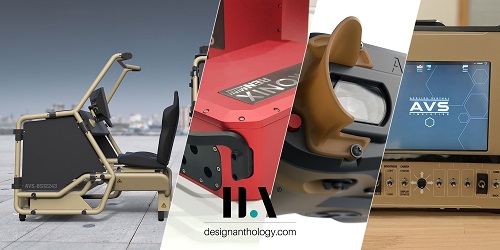 Design Anthology is an Australian product design and innovation organisation.
Completed over 100 projects
Design Anthology's product development record includes the successful completion of more than one hundred projects across a range of industry sectors. These include military, aeronautics, sporting equipment, exhibition, industrial equipment, medical devices, consumer electronics, homewares, advertising, point of purchase and transport.
We have lots of experience
Design Anthology's team, Josh Jeffress, Aimee Jeffress, Mat Dowman, Douglas Helman, John Klinkenberg, Jen Cole and Elisha Smallcombe offer over 80 years of collective experience covering product, interior and service design, prototyping, testing, manufacturing and marketing. We also work with other industry agencies (trades and manufacturers) and our combined networks give you access to a range of domain experts and manufacturing partners.
We have the facilities to make your ideas come to life
Our studio is within an 800m2 factory that includes a wide variety of manufacturing machinery. This enables us to translate a concept into a physical object with ease and efficiency. We also offer software and mechatronics engineering under the same roof with our partner specialising in interactive displays, software development, electronics design, machine vision and robotics.
Military projects:
https://designanthology.com/projects/avs-binos/
https://designanthology.com/projects/avs-battle-truck-simulator/
Development of a range of military wearables and close combat equipment that are not yet available on the market.
For more information visit https://designanthology.com/ https://youtu.be/77PN5lQDt3M
Comments
LEAVE YOUR COMMENT