Up to 128Gb Layer 1 Switches compatible with any media and scalable to over 1000 ports in a single chassis
Up to 128Gb Layer 1 Switches compatible with any media and scalable to over 1000 ports in a single chassis
by Unitronix Pty Ltd on 28/04/2023 8:04 AM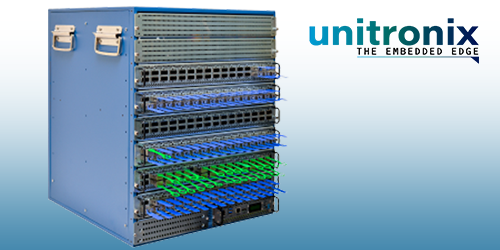 During Covid a lot of test engineers realised that it would be really cool, if all the kit in their test labs could be on a unified network and accessible via the web, allowing them to continue their test work from home. How great would that be? – Here's how you do it with a Physical Layer Switch.
One of the principle financial motivators for upgrading to Test Automation is the pooling of commonly used equipment and sharing it on-demand. Lepton ColdFusion Layer 1 Switches eliminate manual cabling in Test Labs, which saves set up time, cuts errors and allows your teams pool resources to accelerate new releases.
The one-time connection of Test Tools and Devices Under Test to the Layer 1 Switch also enables 24/7 testing and full remote access to your Lab.
ColdFusion Layer 1 Switches are available in small and large rack mounted form factors. The compact 4RU size has port counts from 32 all the way up to 256 (with 1:4 breakout cables), and the larger Switch can scale up to 1024 ports of 1G to 28GB ports, or 256 up to 128GB ports, so whether you run a small test environment or a large Regression Lab, ColdFusion has your test automation needs covered.
As network products become more complex, so do their testing requirements; as a result, an ever increasing portion of the product development cycle is spent on QA and regression testing. Additional test equipment and network devices are needed both to support the functions being tested and to scale up the network topology.
Automating the Test Lab can help shorten the QA test cycle, reduce the lab's CAPEX and OPEX requirements, and increase test coverage and product quality.
For additional information please visit www.unitronix.com.au
Comments
LEAVE YOUR COMMENT