Unitronix: REN series rugged, sovereign computer for defence applications
Unitronix: REN series rugged, sovereign computer for defence applications
by Unitronix Pty Ltd on 02/06/2022 8:26 AM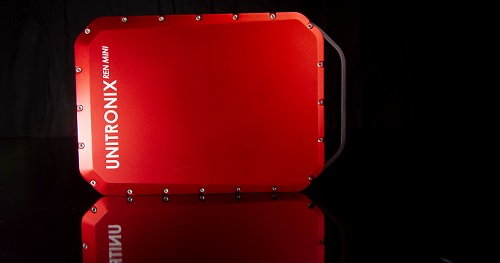 Designed and manufactured in Australia by Unitronix, REN boxes (Rugged Embedded Nodes) are conduction cooled, fully sealed, with high-end computing platforms built in. Extremely rugged and ready to host customers applications, taking them from the desktop and out into the toughest of environments.
Milled from a single billet of 6000 series aluminium, REN is not general-purpose computers, they are for use in harsh conditions where maximum protection needs to be afforded to the high-powered processing solution inside.
The REN offers an innovative way of looking at how to deploy high-end processing systems into applications such as Smart Cities, Micro Grids, Rail, Oil & Gas, Mining, AI and Hydrogen Plants to name a few.
Customers are engineers who are looking to design their own Box, System or Case. REN provides a proven solid alternative that is fast to procure and deploy. Ideal for rapid prototyping and testing phases of a project.​
Unlike commercial grade servers and PC's which require an air-conditioned office type environment to operate properly, REN is designed with no requirement for secondary cooling. Our fully sealed REN Box utilises VersaLogic's Quad Core i7 and 16 core ATOM Xeon from Intel with all the latest Cyber Security features on board as well as the additional integration of ADLINK rugged GPU cards and ASINE rugged SSD solid state drives.
Open design, cabling, connectors, power configurations and storage are all accommodated as "FITTED FOR, NOT WITH", giving hardware engineers the flexibility to make the system exactly as they require.
For additional info please visit www.renbox.info www.renbox.info
Comments
LEAVE YOUR COMMENT