The 6X® - VEGA's new radar level sensor for continuous level measurement
The 6X® - VEGA's new radar level sensor for continuous level measurement
by VEGA Australia Pty Ltd on 11/03/2023 2:51 AM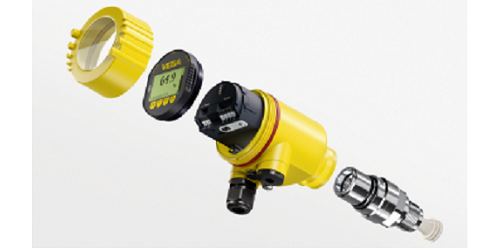 To extend the duration of stay at sea, every cubic centimetre of space on navy and research vessels is utilised. All available spaces and any inaccessible places on the ship are used as additional tanks for drinking water, diesel or aviation fuel. The tank shape and dimensions are completely different from familiar standard tanks. Depending on the type and size of the ship, they can also extend over several decks. A reliable level measurement is indispensable for the operation of these ships
VEGAPULS 6X is a universal sensor for continuous level measurement of liquids and bulk solids under all process conditions. Due to its application-oriented configuration and setup, VEGAPULS 6X offers a reliable and economical solution for all level applications. Due to its variable antenna systems, it ensures maintenance-free operation in all applications.
With VEGAPULS 6X you get a sensor that can handle any application, no matter if the medium to be measured is liquid, solid, hot, cold, hazardous or corrosive. The new radar level sensor VEGAPULS 6X now combines the best of the previous 80 GHz, 26 GHz and 6 GHz sensors VEGAPULS 61, 62, 63, 64, 65, 66, 67, 68 and VEGAPULS 69, in one device.
You provide us with all parameters via the new configurator, or during a personal consultation, we select the right instrument version for your process. From then on, it takes only a few days for your perfect radar level sensor to be manufactured, tested and shipped. Since all settings in VEGAPULS 6X can be preconfigured to your application in advance, it's ready for immediate use. The display and adjustment module is clear, concise and easy to understand. The instrument has Bluetooth for wireless adjustment with the VEGA Tools App.
For additional information please visit www.vega.com/radar or www.vega.com/navy
Comments
LEAVE YOUR COMMENT