Rian Industries: Your single-source supplier for complete plastic manufacturing support
Rian Industries: Your single-source supplier for complete plastic manufacturing support
by Rian Industries Pty Ltd on 05/06/2022 3:18 AM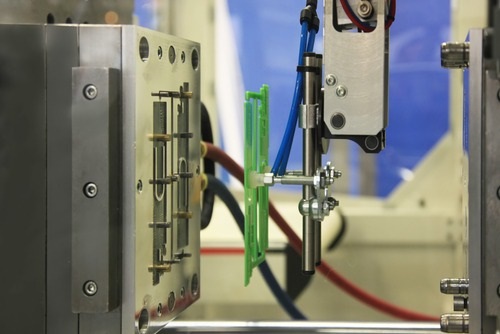 An Australian owned and operated family business, founded in 1969 and operated by two generations working together. Our manufacturing services include; Plastic Injection Moulding, Toolmaking / CNC Machining, Product Assembly, Plastic Ultrasonic Welding, Ink Pad Printing & Hot Foil Stamping.
Rian Industries can provide a fully assembled and packaged Quality Assured product, utilising our capabilities from plastic injection moulding to product assembly. We are custom plastic injection moulders producing high quality components for a variety of industries, via customer owned tooling. Our injection moulding machines range from 20 ton - 1100 ton press capacity, allowing us to produce plastic injection moulded components weighing from 3 grams up to 5kg.
Rian Industries is experienced in processing engineering polymers from Polypropylene, Nylon, Glass-filled Nylons, Polycarbonate/Glass filled Polycarbonate, Acrylics, to High Heat Materials and Long Fibre Thermoplastics (Metal Replacement).
Rian Industries has Toolmaking and CNC machining in house capability, producing new tooling and providing support to our plastic injection moulding production with tooling repairs, modifications, servicing and insert changing.
Our range of machine tools includes; CNC machining centre, CNC lathe, EDM spark erosion machine, cylindrical and surface grinding machines as well as conventional milling machines. Rian Industries supplies plastic injection moulded components to a variety of industries including : International Automotive Electronics, Mining, Photographic, Security Hardware, Medical, Pool Industry and Homewares.
Our ISO 9001 quality system provides you with a stable and repeatable production process and on time delivery of your products. Our success has been a result of the company's strong quality assurance procedures, dedication to the manufacture and supply of quality products and the expert knowledge and experience of management and staff.
With Lean Principles ingrained in our company processes and thinking, we strive to reduce cost and improve quality with continuous improvement methodologies.
We work with your engineering designers to ensure that their product CAD ideas are fully achievable, using design for manufacture techniques to maximise the chances of creating a perfect product on the first iteration.
In summary, Rian Industries provides a full manufacturing service from customers design concepts, through to a complete assembled/packaged and quality assured product.
For more information visit www.rian.com.au or call Aaron Gackenheimer (GM) on 0409 416 653 or +61 3 9584 6166
Comments
LEAVE YOUR COMMENT