RADOX® MFH: the new standard in marine cabling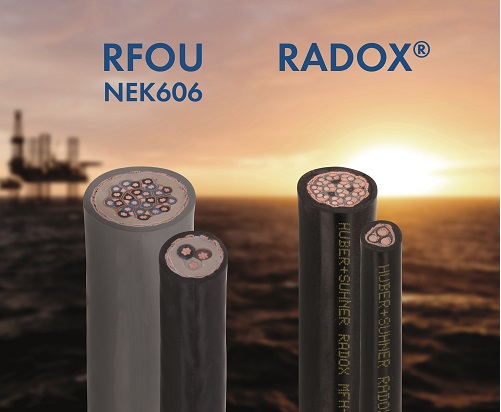 Lowest weight and less space requirement
Up to 60% weight and 70% space reduction is the result of the light-weight cable design. This leads to several 10.000USD in structural design savings.
Lowest installation time
RADOX® MFH is proven to have 60% less stripping time compared to today's offshore cables. This results in many days saving in installation time.
Highest flexibility
The installation time is extremely dependent of the cable flexibility. RADOX® MFH allow an bend of 3D where standard RFOUs have 6D. This leads to a massive reduction in installation costs.
Reduce accessory costs
As cable diameter is approx. half of standard cables all accessories like cable glands, high expensive offshore connectors and cable trays can be chosen smaller and therefore reduce cost, weight and space.
E-beam cross-linked sheath
For maximum mechanical strength and extreme resistance to various weather conditions, the cable sheath is e-beam cross-linked. As a result, even after 12 years, there is no brittle breakage, as with conventional rubber cables.
Lifetime guarantee
Due to the high-end RADOX® MFH compound with 120°C sheath and 145°C core temperature the cable lifetime is enhanced by factor 8 compared to standard 90°C offshore cables.
For further information on this and many other industry-leading solutions visit www.hubersuhner.com.au
Comments
LEAVE YOUR COMMENT