Queensland Gaskets: dedicated to manufacturing excellence
Queensland Gaskets: dedicated to manufacturing excellence
by Queensland Gaskets on 29/06/2021 8:32 AM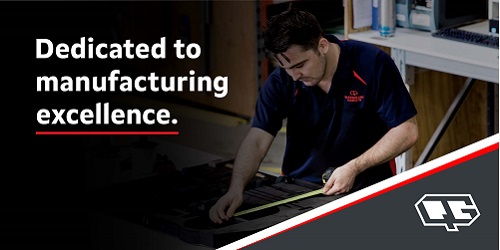 Queensland Gaskets is a wholly Australian Family owned manufacturing business that has been operating for over 65 years. Using up to date machinery, a complete range of products ranging from precision cutting of rubber, engineered plastics, metals, graphite and shim materials are available.
Along with these services, Queensland Gaskets offer the exclusive distribution and supply of SSP (Specialty Silicone Products) EMI silicone shielding throughout Australia and New Zealand. The SSP range of silicone products have been designed, tested and certified to meet MIL Standards and are used throughout numerous Defence programs in North America ranging from:
Communications
Combat Weapons Systems
Aerospace
Maritime
Land
Seeing the advantages of a cost effective, proven material that can be supplied in a time frame to suit your program, it is now becoming the preferred choice of materials in Australia with Prime contractors as well.
At Queensland Gaskets, we work closely with our customers to ensure that your projects are achieved on time, on spec and on budget. The company has an overall commitment to meet the needs of our customers by providing goods and services which reflect our policy of "Right Goods – Right First Time". Our Quality Management System has been rigorously reviewed and tested since 1953, and we have achieved formal accredited certification to ISO 9001:2015.
Services Include:
Custom Cutting and Sealing
Technical Advice and Support
Global Supply Chain
Rapid Prototyping
AutoCAD Drawing Conversion
Major Equipment:
Abrasive Water Jet Cutters,
CNC Multi Cam Router
Hydraulic Press Cutters
Slitting capability
Further information www.queenslandgaskets.com.au
Comments
LEAVE YOUR COMMENT