Quadzero™ NL from Pyrotek protects your defence assets
Quadzero™ NL from Pyrotek protects your defence assets
by Pyrotek on 20/10/2022 5:55 AM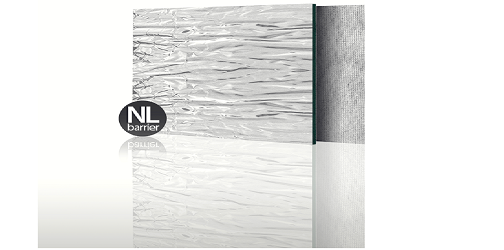 Quadzero™ NL is a high-performance foil faced mass-loaded vinyl noise barrier offering superior acoustic transmission loss and upgraded fire resistance.
This product was developed by Pyrotek, to meet stringent fire safety requirements of International Marine Organisation (IMO) and International Rail standards for low spread of flame. Achieves the highest fire ratings without reducing the strength, tear resistance or flexibility.
The thin, dense mass barrier is easy to cut, tape and mechanically fasten into position. It works by reflecting and absorbing the transmission of sound through walls, ceilings, and floors, reducing the critical frequencies generated from mechanical equipment, engine noise, electronic devices and speech. Quadzero™ NL is resistant to water, oil, and natural weather conditions. It contains no ozone depleting substances and complies with European and Australian standards for Volatile Organic Compounds emissions.
Applications:
Applied in marine engine rooms & deckheads to reduce noise transmission
Inside cavities or over lightweight wall, ceiling and floor constructions
External wrapping of metal air ducts to reduce noise breakout
Wrapped around noise emitting pipes, i.e. fluid or gas pulsation in chemical, petrochemical and wastewater treatment plants
Approved for use with structure fire protection systems - improving acoustics
For additional information please visit pyroteknc.com
Comments
LEAVE YOUR COMMENT