Precision Technic Defence and MyDefence: counter drone solutions for the war fighter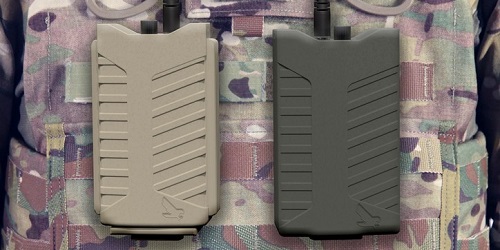 Precision Technic Defence has partnered with Danish company MyDefence to provide solutions for counter drones or unmanned aerial systems (UAS). By having a wearable solution, the soldier can get on with the mission at hand without having to put down his weapon or take his eyes off the terrain ahead.
Designed to be used in conjunction with the MyDefence WINGMAN series of drone detectors, the PITBULL jammer works against commercially available UAS which have been adopted by threat forces due to their widespread availability. Reporting and videos of terrorist groups modifying a UAS to drop anti-armour and anti-personnel weapons have emerged over the years. Similar to the Counter Remote Controlled Improvised Explosive devices encountered during Iraq and Afghanistan missions, Counter UAV will have to be incorporated into our force protection requirements.
Contact Precision Technic Defence for a demonstration on the MyDefence Counter UAV solutions via www.ptdefence.com
Comments
LEAVE YOUR COMMENT