Level 5 ATC from Snap-On: Tool Control that puts you in command!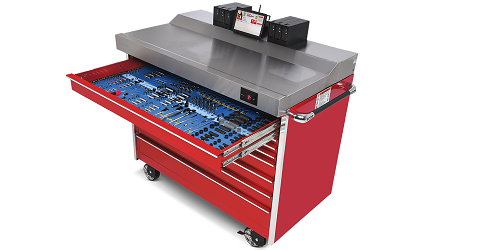 For technicians, lost tools can kill a productive workday with wasted time. That's why Snap-on has kept technicians organized and productive since 1920.
Now, over 100 years later, Snap-on offers the most advanced form of tool control in the industry: Level 5 Tool Control.
From seamlessly integrated access control to fully automated systems that automatically monitor who has which tools and where they're working, Level 5 improves every aspect of tool management.
It works with your crew, never against them, to decrease downtime and improve productivity. That way everyone can concentrate on what matters most – the job at hand.
For additional info please vist www.snapontools.com.au
Comments
LEAVE YOUR COMMENT