High precision, high throughput: 3D Systems' DMP Flex 350 Dual
High precision, high throughput: 3D Systems' DMP Flex 350 Dual
by 3D Systems on 27/03/2023 11:37 PM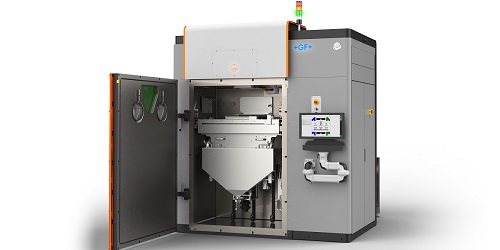 The DMP Flex/Factory 350 Series combines high throughput and high repeatability to generate precision quality parts from a broad range of alloys. The metal AM system integrates metal 3D printing with 3DXpert® software, thoroughly qualified materials and expert application support.
With two-laser configurations, the DMP Flex 350 Dual and DMP Factory 350 Dual continue to deliver high quality parts while boosting productivity for lower operational costs.
DMP Flex 350 systems now come in a two-laser configuration, reducing build times by up to 50 percent. The Dual configuration boosts productivity while maintaining high quality and repeatability, yielding lower operational costs.
Our Dual configurations feature our signature vacuum chamber with industry-leading O2 handling and an intuitive user interface with guided print cycles.
Additionally, the DMP Factory 350 Dual integrates powder management into the printer.
Low total cost of operation (TCO) for affordable per-part costs
• Automated processes
• High powder recyclability
• Low usage of consumables
• Small footprint
More information: https://www.3dsystems.com/3d-printers/dmp-flex-350?utm_source=ETC&utm_medium=Digital_Ad_(Web,_Mobile,_TV)&utm_campaign=7012T0000022W7V&utm_content=FY23_Aero_Space_APAC_PLAY_DGTL_DefenceDirectory
Comments
LEAVE YOUR COMMENT