Axalta provides coatings for Australian Army Boxer Combat Reconnaissance Vehicles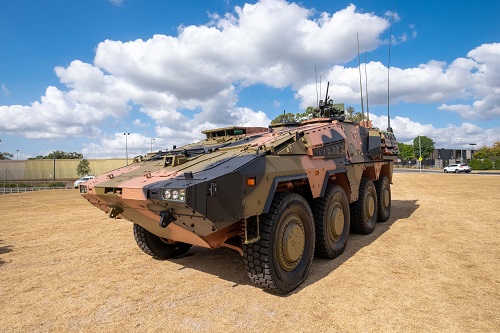 The Commonwealth received its first Boxer Combat Reconnaissance Vehicle (CRV) as part of the Land 400 Phase 2 project. Axalta has been named a strategic partner of Rheinmetall Defence for this project and will supply the entire supply chain for coatings. To optimise application techniques and ensure quality control, Axalta also provided technical support and training. For such a highly specialised project, Axalta developed customised product solutions including special application techniques designed to improve cycle times and coating productivity.
With painted components originating from up to a dozen global locations, Axalta's ability to assess site capabilities, design customised training, implement strict quality controls and establish efficient supply chains, has ensured these cutting-edge military vehicles are delivered just as the Australian Defence Force had envisaged. Throughout the development of the Boxer CRV, Axalta formed part of the partnership between the Commonwealth, Rheinmetall and other SME partners to deliver the first Boxer ahead of schedule.
More info at www.axalta.com.au
Comments
LEAVE YOUR COMMENT