Astute brings SynQor's military power solutions to Australia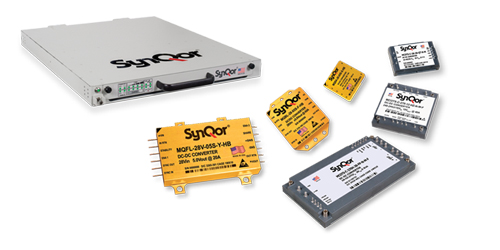 Just before COVID-19 struck, Australia's PM, Scott Morrison, unveiled aggressive plans to build a larger military to prepare for a 'poorer, more dangerous' world and the rise of China, warning that Australia faces regional challenges on a scale not seen since World War II.
While committing $270 billion to defence spending over the next decade for more potent strike weapons, cyber capabilities and a high-tech underwater surveillance system, Morrison described the country as the "epicentre" of rising strategic competition.
As COVID-19 changes the world around us, and the world in which we live, Astute is strengthening its position in Melbourne, Australia, as a key military technology supplier, notably for SynQor products and their MilQor military power conversion solutions.
Through Astute Electronics, SynQor brings its field proven, integrated systems solutions and its high-efficiency, synchronous-rectifier technology to the Australian Defence sector.
SynQor provides all the power conversion modules needed to build a power system including their standard MilQor® Mil-COTS DC-DC converters, EMI Filters and PFC modules as well as integrated custom solutions, and Astute is ready to supply them throughout Australia with industry leading E-Design, service and support.
We can supply SynQor Military Field-Grade Power System line of products which are compact, ultra-light, high power and designed for the harshest environments of today's cutting edge armed forces. These integrated system solutions include Power Conditioners, Inverters, AC Changers and Uninterruptible Power Supplies.
In addition, Astute offers SynQor's 3-phase Military Field-Grade integrated system solutions that are specifically designed to meet the most stringent MIL-STD-1399-300B requirements, plus their full line up of high-efficiency, small footprint MilQor® Hi-Rel and MCOTS AC-DC and DC-DC converters and filters.Also available are SynQor's Military-Grade Expansion Battery (EBM).
SynQor's innovative products are designed to exceed the demanding performance, quality, and reliability requirements of today's power electronic engineers who develop leading-edge infrastructure hardware and incorporate field-proven high efficiency designs and rugged packaging technologies. They are designed and manufactured in SynQor's USA facilities to comply with a wide range of standards.
Astute Electronics and SynQor - partner to the Australian defence sector.
For additional info visit www.astute.global/franchised/power/synqor
Comments
LEAVE YOUR COMMENT