Alfons Haar Helicopter Refuelling System HRS ensures safe storage and refuelling under all operating conditions
Alfons Haar Helicopter Refuelling System HRS ensures safe storage and refuelling under all operating conditions
by Haar Australia Pty Ltd on 27/03/2023 12:44 AM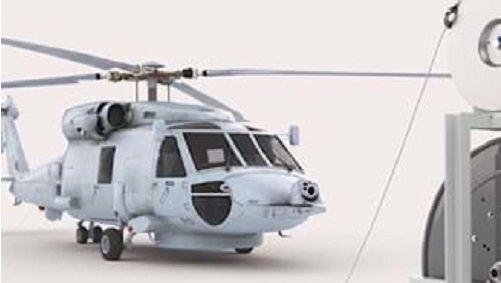 A sea based air capability is an important part of any modern defence strategy.
Alfons Haar helicopter fuelling systems have been deployed for decades around the world on military ships, reliably and faultlessly fuelling onboard helicopters, including on all of the Australian and New Zealand Navy ANZAC Class Frigates.
The Helicopter Refuelling System HRS is a major safety factor of any Naval vessel and an essential part of successful missions. The HRS represents only a small portion of the complete ship cost, however it is of vital importance to ensure the fighting capability of the ship's helicopters. The Alfons Haar Helicopter Refuelling System HRS ensures safe storage and refuelling with dry and clean fuel under all operating conditions.
With a very small footprint, our HRS operates in over a dozen different modes to provide operational flexibility and ensure ongoing fuel cleanliness and battle readiness.
Helicopter In-Flight Refuelling HIFR capability with all safety features is designed as an integral part of the HRS.
For additional information visit alfons-haar.com.au/industries/military-refuelling
Comments
LEAVE YOUR COMMENT