Aerobond specialise in Radome Testing & Overhaul
Aerobond specialise in Radome Testing & Overhaul
by Aeroswan on 05/07/2019 9:19 AM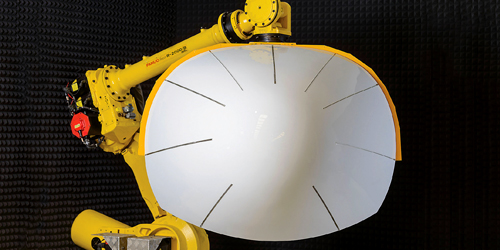 Aerobond carries out overhaul and testing of many different types of radomes. Capabilities
include but are not limited to radomes fitted on the Embraer 170/190, Saab 340, Bombardier
Dash 8 (all types), BAe 146, ATR, Fokker 50/70/100 and Airbus & Boeing series. We perform full
scale repairs, including replacement of diverter strips and painting.
Our in-house capability for radome transmission testing in accordance with MOPS-Minimum
Operational standards of RTCA-DO213 and most OEM requirements, coupled with overhaul
capability means your radome is in good hands.
For more information visit www.aerobond.com.au
Comments
LEAVE YOUR COMMENT