Minister's Message
Australian Minister for Defence Message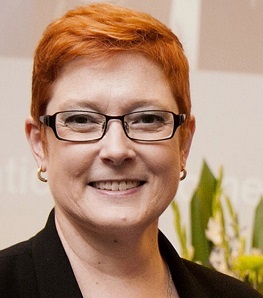 Senator the Hon Marise Payne
Minister for Defence, Australia
The 2016 Defence White Paper sets out very clearly the need to create an Australian Defence Force that is more capable, more potent and more agile than ever before, in order to meet a future that will be more contested and more challenging for Australia's interests. Collaboration between Defence and Industry is absolutely vital to us achieving this, and for that reason the Turnbull Government has formally recognised industry as a Fundamental Input to Capability.
Effective partnering between Defence and Industry is essential to the ADF mission. The Turnbull government is ensuring that we forge closer links between Industry and the Capability, Acquisition and Sustainment Group, and other parts of Defence, so that we can design, manufacture and bring cutting edge new platforms and capabilities into service.
Industry also supports capability in the field. A fine example of the depth of this partnership was the March/April 2017 deployment of Industry partners to the Middle East to assist Royal Australian Navy personnel conduct scheduled maintenance on HMAS Arunta while she was in the middle of a nine-month deployment.
In fact we have a range of Industry people deployed constantly across the Middle East Region to support and sustain various capabilities, and make no mistake – their role is mission critical.
The future for Defence and Industry is one of deep collaboration and this directory is a valuable resource to enable the kind of partnerships that underpin the ADF's very ability to conduct operations.
Senator the Hon Marise Payne
Minister for Defence
Parliament House, Canberra ACT
New Zealand Minister of Defence Message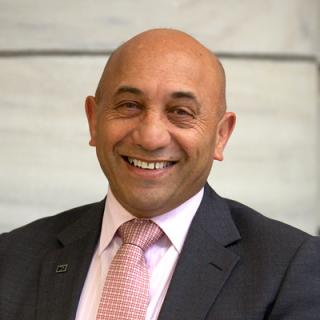 Hon Ron Mark
Minister of Defence, New Zealand
New Zealand's Coalition Government recognises the importance of the Defence, and the industry that supports it.
In an uncertain world, we need to ensure our Defence Force is well equipped so that it can respond to any given task the Government might call on it to do.
We have an outstanding record of pulling our weight internationally, and we are very good at responding to traditional threats and issues. However, in these modern times new issues are placing pressure on our resources.
One of the emerging threats to New Zealand's security is Climate Change. We're seeing more adverse weather events which require support from Defence. In order to respond effectively we must ensure our people are equipped and trained to deliver vital aid, supplies and relief to communities at home and abroad who need support.
This means we need reliable suppliers who are able to provide the equipment, spare parts, or supplies we need quickly and at an internationally competitive cost. It's a big task, but Australia and New Zealand's Defence industry is exceptionally good at meeting our demands.
Buying locally has its advantages. Much of the Defence Industry in New Zealand is located in our regions providing valuable jobs to our people, and added infrastructure and expertise in local communities.
One of the things I'm also keen to tackle as Minister of Defence is the misconception that those involved in the Defence Industry are in the arms trade. The vast majority of support provided by the Industry goes towards efforts in fisheries protection, environmental management, search and rescue as well as the above mentioned humanitarian and disaster relief response.
The Defence Force could not operate without the wonderful support we get from the Industry, and I would like to thank you all for keeping our ships sailing, planes flying and troops supplied on the ground.
It makes a world of difference, and helps us be the best Defence Force we can be for the people of New Zealand.
Hon. Ron Mark

Minister of Defence
Parliament Buildings, Wellington 6160